Basic Information
Product Name
Kava Extract
Latin Name
Piper methysticum
Used Part
Bark
Appearance
Yellow Brown Fine Powder
Odor &Taste
Characteristic
Test Method
HPLC
Specification
30%-70%
Active Ingredient
Kavalactones

CAS NO.

9000-38-8
Physical Characteristics
Sieve Analysis
NLT 100% pass 80 mesh
Loss on Drying
≤4.0%
Ash Content
≤2.0%
Residual Solvents
Ethanol
≤5000ppm
Total Heavy Metals
≤20ppm
Pesticide Residues
≤10ppb
Microbiological Assay
Total Plate Count
1000cfu/g
Total Yeast & Mold
100cfu/g
E.Coli
Negative
Salmonella
Negative
Staphylococcus
Negative
Function

1.Kava Extract kavalactones powder can be used to reduce tension and stress;

2.Kava extract kavalactones powder with the function of eliminating fatigue and relieving insomnia;

3.Kava extract kavalactones powder has effect on muscle relaxation.

Packing

N.W.25kgs

G.W.28kgs

Paper-drums and two plastic-bags inside.

Storage

Store in cool & dry place.Keep away from strong light and heat.

Shelf life

24 months when properly stored.

Kava is an herbaceous plant used frequently in herbal medicine to treat anxiety and insomnia. Consuming kava extract produces a feeling of mild euphoria,and is known for its relaxation and anti-convulsant effect. Kava is commonly prescribed by herbalists and alternative medicine practitioners for all types of anxiety disorders.
The active ingredients that make kava extract so effective against anxiety are kavalactones which are found in the plant's roots.
Specifiaction:
Kavalactones : 30% , 70% by HPLC

1.Applied in pharmaceutical field, kava extract kavalactones powder can be used as raw materials;
2.Applied in health product industry, kava extract kavalactones powder can be used as raw materials.
effect on muscle relaxation.

Packing: 1kg/bag,5kg/bag,or 25kg/Hardboard drum,or at your requirment.
1KG : Double pharma-grade polybag inside,sealed Aluminum foil bag outside;
5KG : Double pharma-grade polybag inside,Hardboard cartons outside;
25KG: Double pharma-grade polybag inside,Hardboard drum outside.
Drum size: 38CM*38CM*51CM/25kg , Drum Net Weight: 1.5KG
Carton size: According to the Qty.
Shipping: By TNT/DHL/EMS/FedEx or by Air/ Sea as per Qty.
Shelf Life: 24 months when properly stored.
Storage: Store in Cool and dry place,keep away from strong light,hight temperature.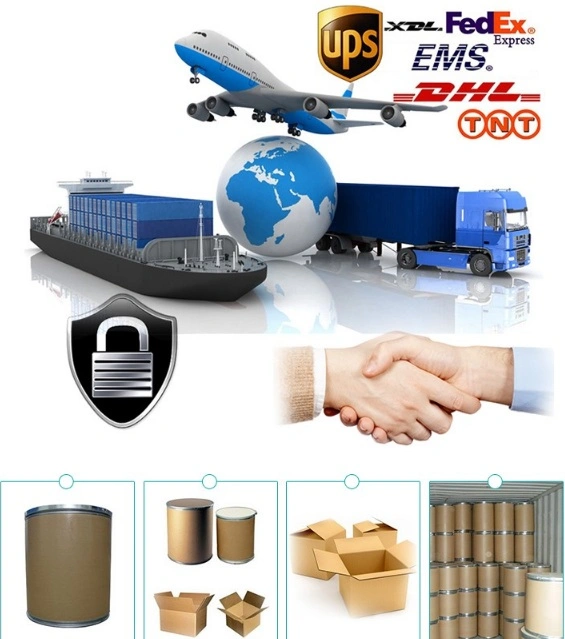 (EYECHEM) Xi'an QingShuo import and export trade co., Ltd. Is a source and supplier of plants ingredients by making use of local rich herbs resources and mature technology of plant extraction.We devote ourself to specialty food and nutraceutical industries. Such as herbs extracts, nutraceutical industries ,pharmaceutical ingredients, food additives, cosmetics ingredients, agriculture husbandry ingredients , flavoring, etc.
We have factory of 10 years history of production ,Named "Xi'an QingYue biological technology co., Ltd. (QINGHERB)". We have passed certification of KOSHER, HALAL, ISO9001 ISO22000, HACCP. In to try for GAP/GMP.Now, quality department has a lot of advanced testing equipment, such as high performance liquid chromatography (HPLC), gas chromatography (GC), evaporative light-scattering light detector (ELSD), etc.
Its main products are Cytisine ,Aesculetin/Aesculin ,Puerarin/Pueraria flavone, Epimedium P.E(Icariin/Flavone) ,Tabersonine,Fungus/Mushroom extract,Ginseng extract,Fruit extract, Sophora japonica P.E.Rutin,Quercetin,Genistein .Camptothecine.
We hope to become your stable and reliable partner in the plant extract industry.We will do our best to offer you the latest information of china health products raw materials as your reference.
Contact me anytime phone:+86 18966703985
Mr.Alex Hao with 10 years of experience at plant extract Market of China