10:1 Natural Plant Powder Kava Kava Root Extract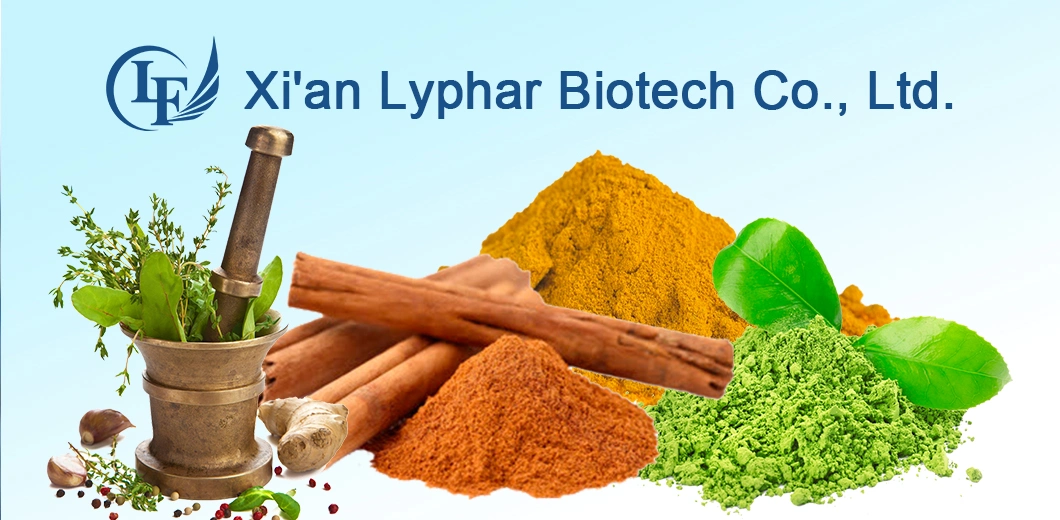 Product name

Kava Root Extract

Specification

Kavalactones 30%-80%

Ration: 10:1;20:1

CAS No

9000 -38-8

Appearance

Brown to yellow fine powder

Place of Source

Pepper plants Kava
Kava is an herbaceous plant used frequently in herbal medicine to relieve anxiety and insomnia.It is native to the South Pacific islands, and its root has been used ceremonially, recreationally.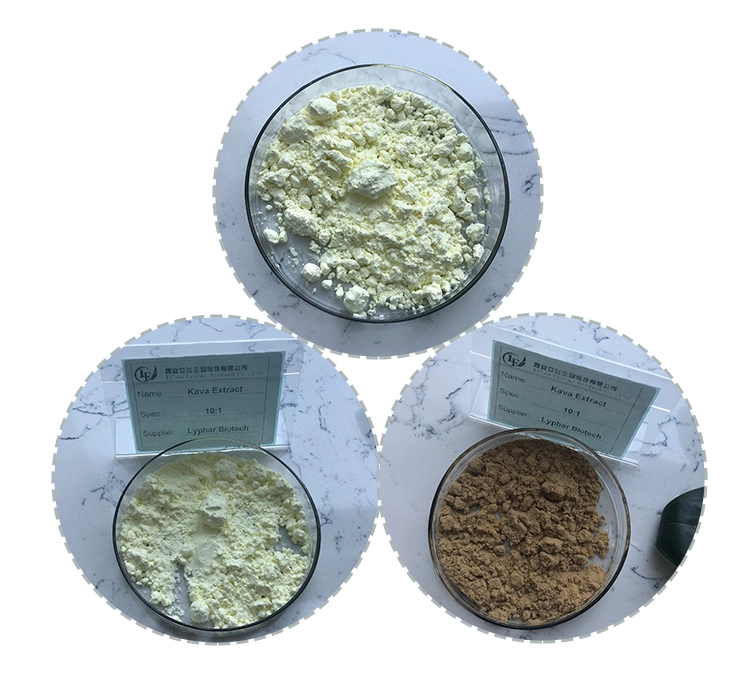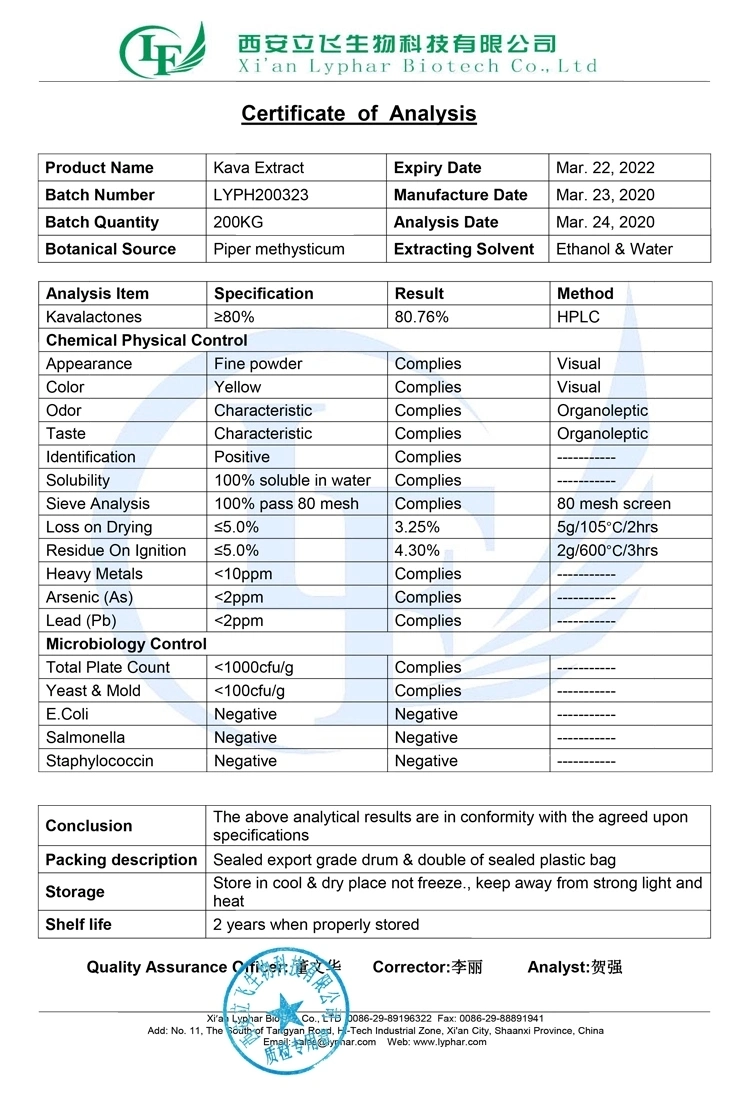 (1) Widely applied in health drinks.

(2) Kava extract are often consumed through preparing kava as an herbal tea, prepared by straining a mixture of water and shredded, pounded, dried root and/or stump.

(3) Also be chewed as part of this preparation method. The enzymes in the saliva will affect the final product.


1.Anticancer activity
Tongkat Ali extract can inhibit lung cancer cells, inhibin protein
2.Treatment of prostatitis
Increase human testosterone levels and improve human immunity
Uses unique anti-inflammatory and anti-inflammatory ingredients to act on human gonads
Strengthen blood circulation and promote the effectiveness of medicine.