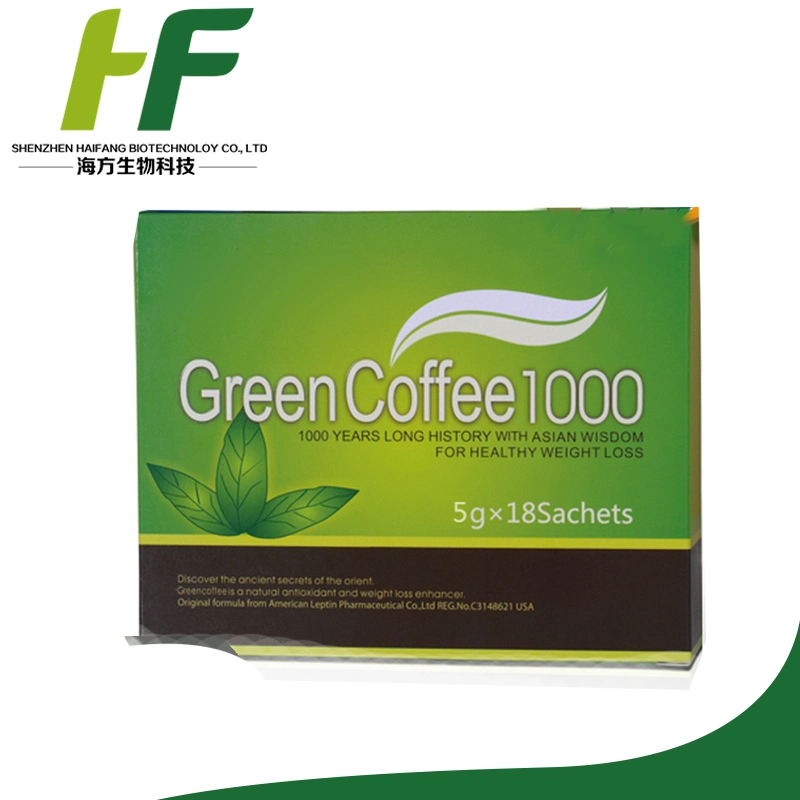 Leptin Green Slimming Coffee 800 Weight Loss
Discover the ancient secrets of the orient.
Green coffee is a natural antioxidant and weight loss enhancer.
Get a 30 day supply of out Green coffee Patch, let the weight-loss begin.

Green coffee 800 Formula is a drug-free dietary supplement that was developed from a blend of herbal extracts. When used with a healthy diet plan, Green coffee 800, curbs your appetite and stimulates your body to burn fat and calories.
The herbal extracts and minerals used in this product have been gathered from all over the world to make this all natural diet supplement. Greencoffee contains the anti-oxiant qualities necessary to cause thermogenesis which increase the metabolism of fat. Chromium and Vanadium increase carbohydrate burn and metabolic rate, and Panax Ginsend helps to maintain energy levels while dieting. Another ingredient, Heartleaf starts the fat burning process while curbing the appetite.
FAQ:
1. Q:What is the normal lead time?
A:we will send goods to you within 5-7 days after receiving your payment.
2.Q:Could I get a sample before placing order?
A: Sorry, we could not provide sample. But we suggest that you could place a trial order. MOQ for trial order is only 50 boxes.
3.Q:What are the terms of payment you offer?
A: We accept payment of T/T, Money Gram,Western Union and so on.