Natural Plant Epimedium Extract Icariin 10%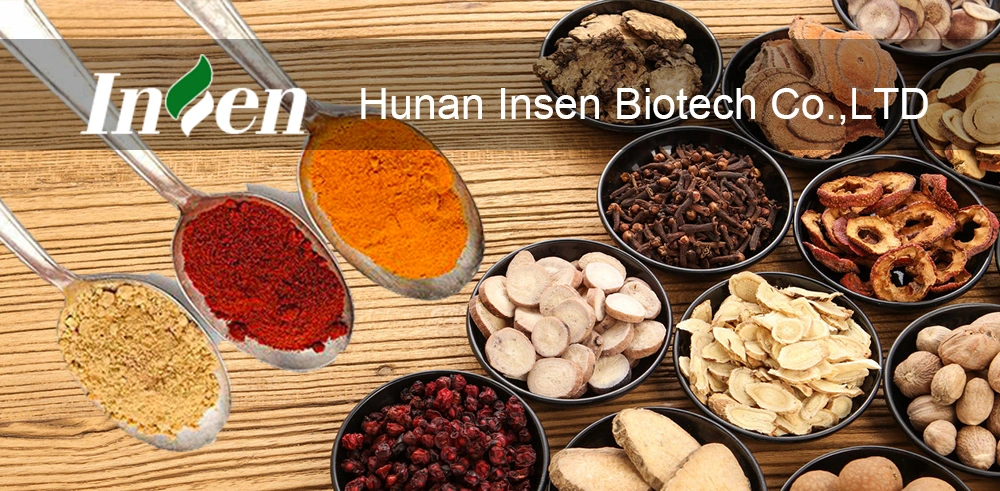 | | |
| --- | --- |
| Product name | Epimedium extract |
| Other Name | Epimedium Brevicornum Maxim |
| Appearance | Brownish yellow powder |
| CAS NO. | 489-32-7 |
| MF | C33H40O15 |
| MW | 676.66 |
Epimedium plant is also known as barrenwort, fairy wings or the more common 'horny goat weed' because of its proven aphrodisiac properties. The Epimedium plant is said to contain certain chemical compounds, otherwise known as flavonoids that has antioxidant properties, in addition to having phytoestrogens which have effects similar to the estrogen. This phytoestrogen, known as epimedium icariin is said to block the activity of a certain enzyme in the body, somewhat similar to the drugs that treat erectile dysfunction.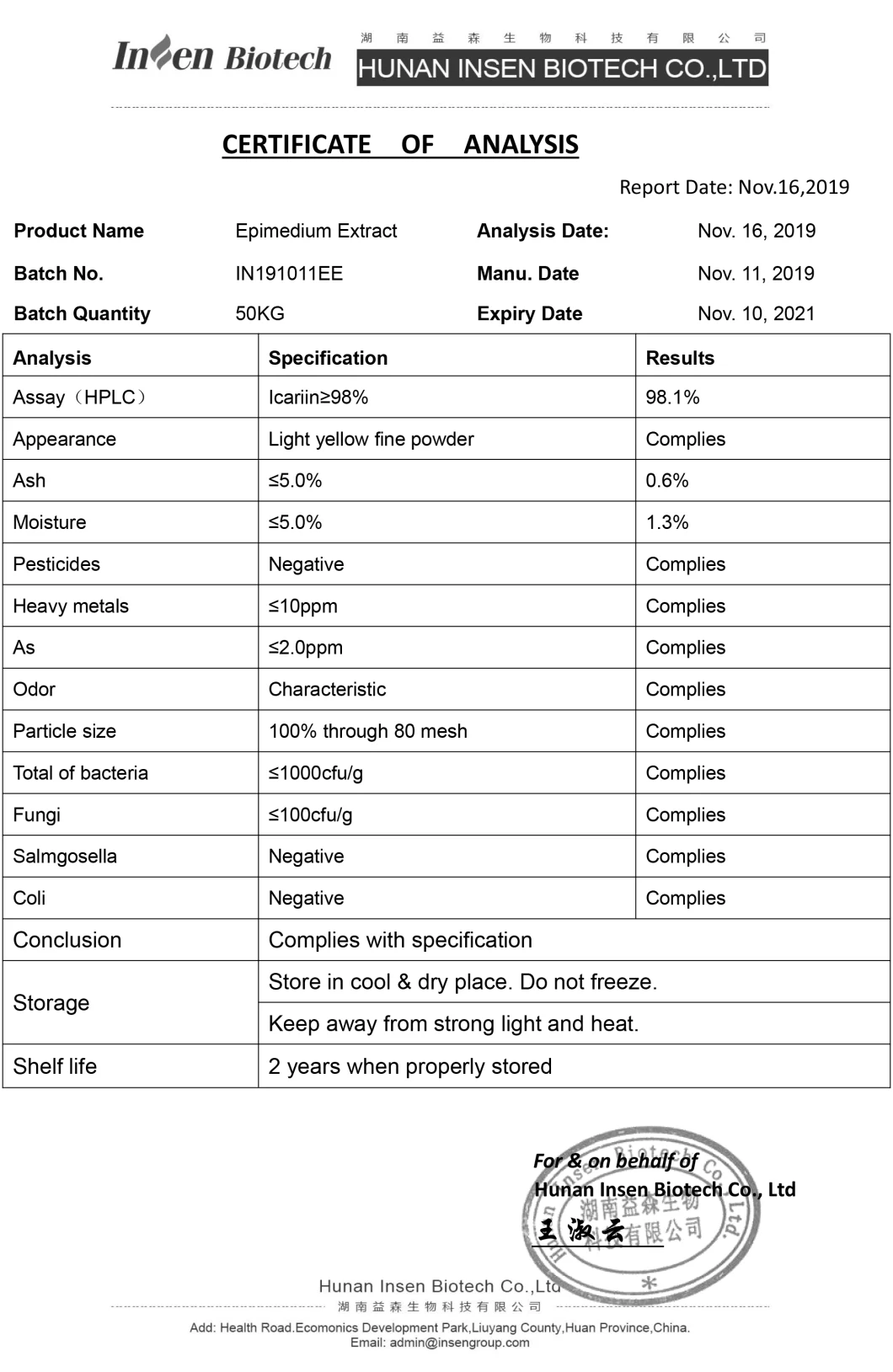 1. Epimedium can strengthen sexual function, stimulate androgen hormones and activate sensory nerve;
2. Icariin can treat hypotension and has anti-osteoporosis function;
3. Epimedium extract has the function of anti-aging, anti-bacterial, anti-virus and anti-inflammatory effect;
4. Epimedium extract can improve the immune system and cardiovascular system, promote vasodilation.