Product Detail
Name: Epimedium Extract (Icariin 10% / 20% / 98%)
CAS: 489-32-7
Feature:
Epimedium is a commonly used traditional Chinese medicine in China. It has high medicinal value and is a perennial herb. Epimedium is a traditional Chinese medicine tonic. It can nourish the yang and kidney, strengthen the bones, dispel rheumatism, and is used for impotence and nocturnal emission, softness of the disc bones, rheumatism arthralgia, numbness, convulsion, and menopausal hypertension. It can effectively inhibit Staphylococcus, anti-aging and other effects. A study in China showed that Epimedium extract can help control the effects of asthma by reducing the activity of some proteins produced by white blood cells in areas responsible for pneumonia, thereby helping to alleviate airway inflammation..
Epimedium Extract has the following applications/functions:
Aphrodisiac, delay aging, increase exercise endurance
1.Epimedium extract has long been regarded as a very powerful aphrodisiac. The compound icariin in Epimedium extract can relax muscles by increasing the level of nitric oxide, increase blood flow to the sexual organs, and thereby increase libido and desire. This is definitely one of the main benefits of Epimedium Extract. It is also effectively used to treat erectile dysfunction. In a study in Italy, it was reported that icariin had the same effect on erectile tissue as Viagra.
2.Epimedium extract can delay aging. Epimedium extract affects the decay system from a different level, can delay the embrittlement process and avoid the emergence of elderly rehabilitation. Such as affecting the passage of somatic cells, increasing the growth period, adjusting the immunity and secretion system, improving the body's metabolism and the function of the human internal organs.
At the same time, Epimedium extract is effective for blood because the sugar content of Epimedium inhibits platelet aggregation and can inhibit thrombosis; it can promote the differentiation and reproduction of various blood cells and promote hematopoietic function.
3.Epimedium extract has been proven to be a very powerful and effective supplement for body builders and athletes, mainly due to its testosterone and nitric oxide increasing properties, both of which play a vital role in athletic performance Effect, especially in the area of endurance and fitness.
Epimedium extract also has the effect of promoting the synthesis of bone marrow cell DNA, has the effect of "bubbling bone", and has an excellent preventive effect on osteoporosis.
Composition:
Appearance: Brown

powder
Assay:
Icariin 10% / 20% / 98%
Packing:
25kg/drum or as discussed
Shelf Life:
2

years
Storage:
Store in cool and dry area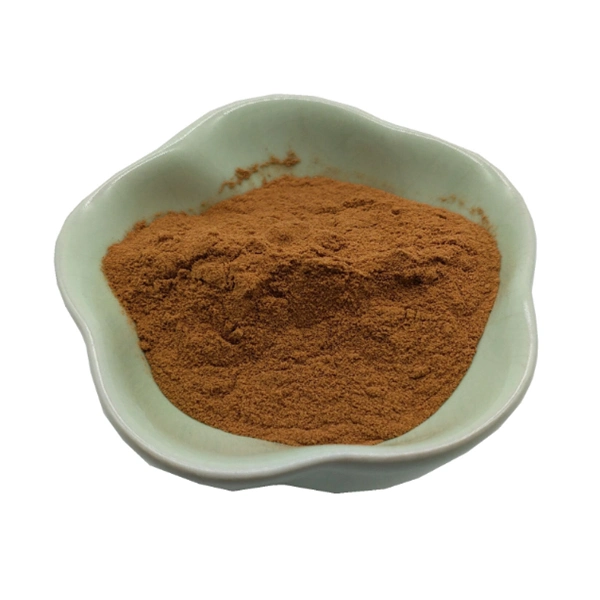 Certification:
ISO GMP KOSHER HALAL