Product Name

Black goji berry extract

Part Used

Goji berry fruit

Appearance

Dark Purple to Brown powder

Active Ingredient

Anthocyanidin 1%-25%; Polysaccharide 10%-50%

Specification

25% Anthocyanidin;
50% Polysaccharide

Wolfberry rich of wolfberry polysaccharides(amylose), detaine, zeaxanthine, physalein, Ascorbic acid, Carotene, Riboflavin, Nicotine, Thiamine, Betaine, taurine, all kinds of vitamins and 19 kinds of amino acid, as well as 21 kinds of minerals. Moreover, the concentration of Beta-carotene in wolf berry even higher than carrot, effective protein concentration more than bee pollen. Every 100g fresh wolf berry contain crude protein 5.8g, wolf berry fat 1g, Calcium 155mg, phosphor 67mg,Fe 3.4mg, carotene 3.96mg, vitamins B 10.23mg, vitamins B 20.33mg, vitamins C 3mg, Betaine about 1%.



Black goji berry extract contains lycine, carotene, ascorbic acid, linoleic acid and a dozen different of hydrochloric acid such as aspartic acid, glutamic acid, methionine and taurine as well as many trace elements containing to Fe, Zn and Se.
Black goji berry extract has the functions of enhancing and adjusting immunity,improve the cellular immune function for elders.And has the functions of enhancing blood-forming markedly.The Wolfberry seeds can help reduce blood pressure and help anti-fatty liver,also the function of anticancer.



1. Inhibit tumor growth;
2. Prevent cancer;
3. Neutralize the side effects of chemotherapy and radiation;
4. Help normalize blood pressure;
5. Help balance blood sugar;
6. Combat autoimmune disease;
7. Act as an anti-inflammatory;
8. Balance immune function;
9. Lower cholesterol and blood lipids;
10. Increase calcium absorption.

Application:
1. Benefit for kidney, nutritional for lung, good for vision and eyes.
2. Many type of amino acid, vitamins, and more other nutritional components and minerals, can supply body fluid and increase internal secretion
3. Enhance immunity.
4. Decrease acidic content in blood.
5. Can be made of the best natural health care products, widely used in health food, health drink, and teas.
6. Can be used as a tonic for the eyes, especially where the circulation is thought to be poor, in conditions of dizziness, blurred vision, and diminished sight.
7. In the respiratory system it is used to tonify the lungs, especially in conditions with a consumptive cough.
8. In the cardiovascular system lycium is used as a circulatory tonic, to reduce blood pressure and to lower lipid levels.

1. Wolfberry Powder can applied in Pharmaceutical health care products;
2. Wolfberry Powder is widely used in the fields of medicine and health products.

Certificate of Analysis
Batch Number

Z20190412001

Production Date

2019.04.12

Batch Quantity

80 KGS

Item
Test Standard
Testing Result

Appearance

Powder

Complies

Color

Dark Purple to brown powder

Complies

Particle Size

100% pass 80 mesh

Complies

Oder

Characteristic

Complies

Taste

Characteristic

Complies

Loss on Drying

≤5

.

0%

2.2

0%

Residue

on

Ignition

≤0.1%

0.05%

Residual acetone

≤0.1%

Complies

Residual Ethanol

≤0.5%

Complies

Heave Mentals

≤10ppm

Complies

Na

≤0.1%

<0.1%

Pb

≤3 ppm

Complies

Total Plate

<1000CFU/g

Complies

Yeast & Mold

<100 CFU /g

Complies

E. Coli

Negative

Complies

Salmonella

Negative

Complies

Conclusion:

Conform with USP Standard
Storage:Closed container. dry & cool. keep away from moisture &strong light
Shelf life:24 Months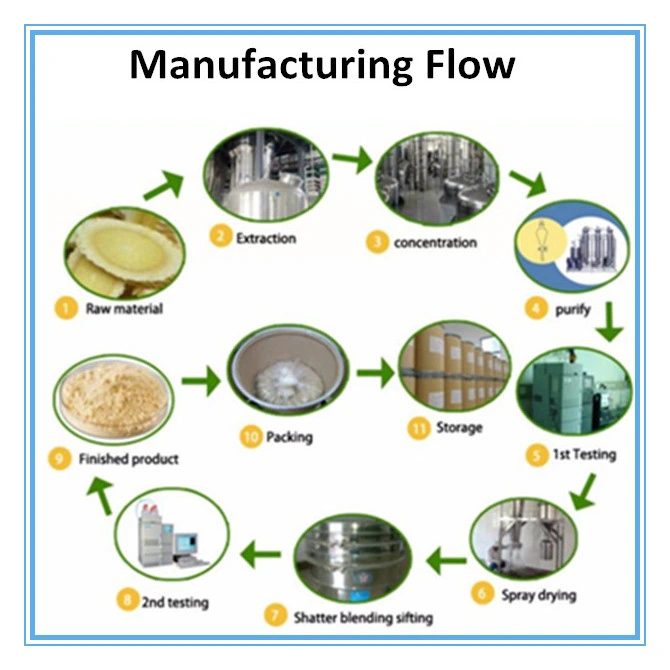 Shipping Options as follows

EMS

Around

7

-1

0

working days

DHL

Around 3-5 working days

Fedex

Around 4-6 working days

TNT

Around 6-

7

working days

By Air

Around 5-7 working days

By Sea

Around 15-30 working days

Perfect After-Sales Service
Product Pictures Showing

Shipment Tracking Number

Promptly Following Tracking Status

Delivery Notice

Product Quality Following

Product Feedback

Follow-up Improvement Suggestion