Product Introduction:
Low-calorie sweeteners, or sugar substitutes, can allow people with diabetes to enjoy sweet foods and drinks that do not affect their blood sugar levels.FOS are used primarily as a low-calorie, alternative sweetener. People can eat and drink products made with FOS instead of those containing sugar, which spike glucose levels in the blood, and cause weight gain. Fructo oligosaccharides (FOS) are a mixture of oligosaccharides (GF2, GF3, GF4), which are composed of fructose units connected by ß (2-1) links. These molecules are terminated by fructose units. The total number of fructose or glucose units (degree of polymerization or DP) of fructo oligosaccharides is mainly between 2-4. Fructo oligosaccharide (FOS), also known as fructo oligosaccharide, enters the large intestine directly without being digested and absorbed by the body, and rapidly promotes the reproduction of bifidobacteria and other prebiotics in the intestine, so it is also called fructo oligosaccharides . "Bifidus Factor".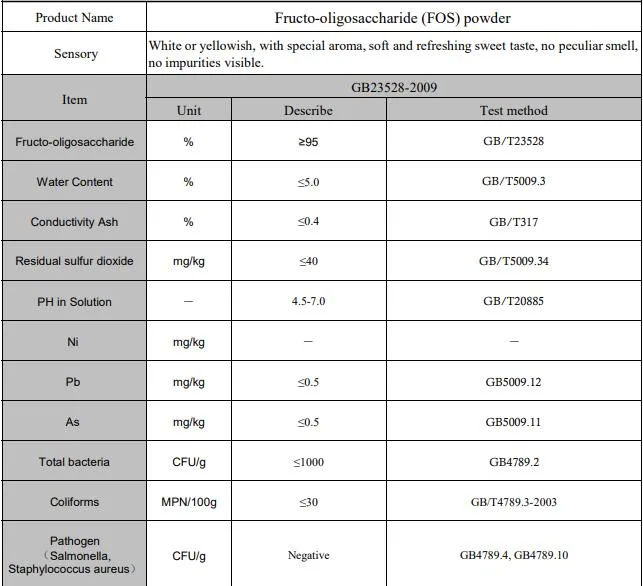 Application:
Fructo oligosaccharide has a variety of superior physical and chemical properties and physiological functions. It is known as a 21st century healthy new sugar source with nutrition, health care and curative effect. Products with added fructooligosaccharides are more and more popular with consumers. At present, oligofructose has been widely used in dairy products, health products, functional beverages, solid beverages, cand, biscuits, bread, jelly and other food industries, feed industr, medicine, beauty and other industries. In Japan, oligofructose has been used as a bulking agent, sweetener, freshener and wetting agent, and France has also approved the use of oligofructose as an additive for pig and rabbit feed.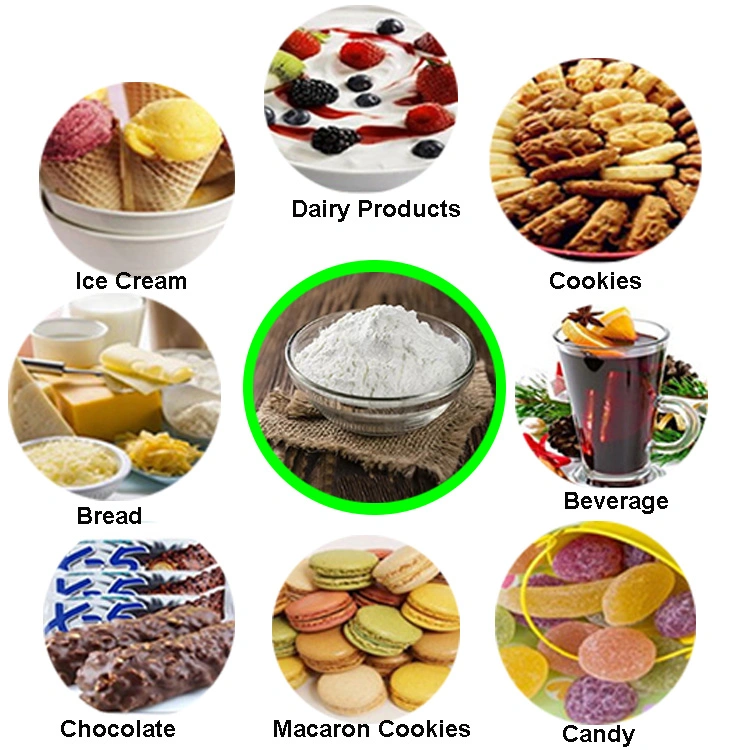 Certification:
At present, ours products have passed international BRC certification, US FDA certification, international ISO series certification, IP non-GMO certification, HALAL certification, KOSHER certification, ORGANIC EU/US organic certification, Japanese organic certification, domestic organic certification.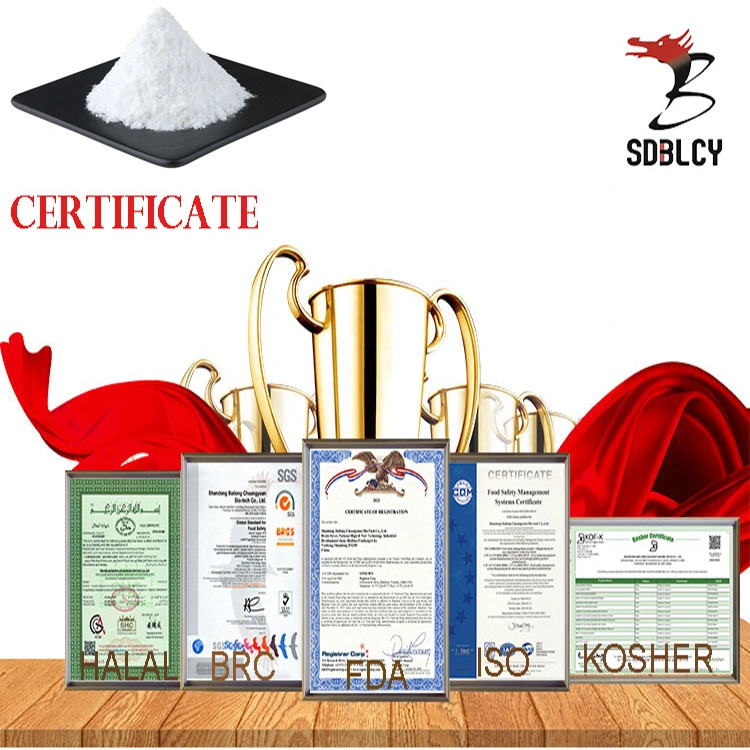 Factory:
Bailong Chuangyuan is a high-tech enterprise integrating production, learning and research with bioengineering as its leading industry. The company has a production line with a high degree of automation and advanced equipment. The production workshop is built in strict accordance with GMP standards, from raw material feeding to product filling. The equipment is fully automated to ensure the stable production process, technology and product quality.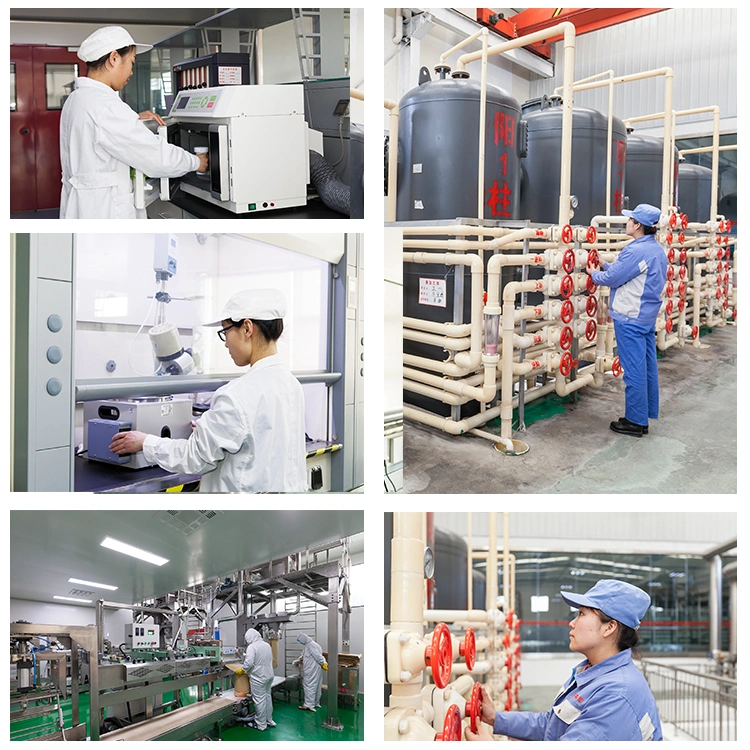 FAQ:
Q1: Can we get some sample for testing before purchasing?
A1:Yes, 20~100g free sample is available, but freight charges will be at customer's account, and then freight charges will be returned or deduct from the future order, or the sample can be sent by your express account.
Q2:Which kind of payment do you accept?
A2:1. For small order, you can pay by Paypal, Western Union or MoneyGram, or through Alibaba.
2. Normal order by T/T.
Q3:How do you ship the cargo to us?
A3: By DHL Express, By Air, By Sea or negotiation.
Q4. How about the packing?
Usually we provide the packing as 25 kg / bag or carton. Of course, if you have special requirements on them, we will according to you.
Q5. How about the validity of the products?
Actually, it according to the products you ordered.
Q6. What documents you provide?
Usually, we provide Commerical Invoice, Packing List, Bill of loading, COA , Health certificate and Origin certificate.