Asiatica Extract Powder Madecassic Acid 80% CAS 18449-41-7

Type:Herbal Extract
Variety:Centella Asiatica Extract
Form:Powder
Part:Leaf
Extraction Type:Solvent Extraction
Packaging:
DRUM, Plastic Container, Vacuum Packed, according to your request
Grade:food, cosmetics,pharm
Latin Name:centella asiatica extract
Active Ingredient:madecassoside powder
Appearance:gotu kola powder
Specifications:total triterpenes 10%
Botanical Source:centella asiatica extract triterpenes
Purity:asiaticoside 90%
Assay:centella asiatica extract 10:1
Keyword:asiaticoside powder
Other names:Gotu Kola Extract
Part Used:centella asiatica leaves extract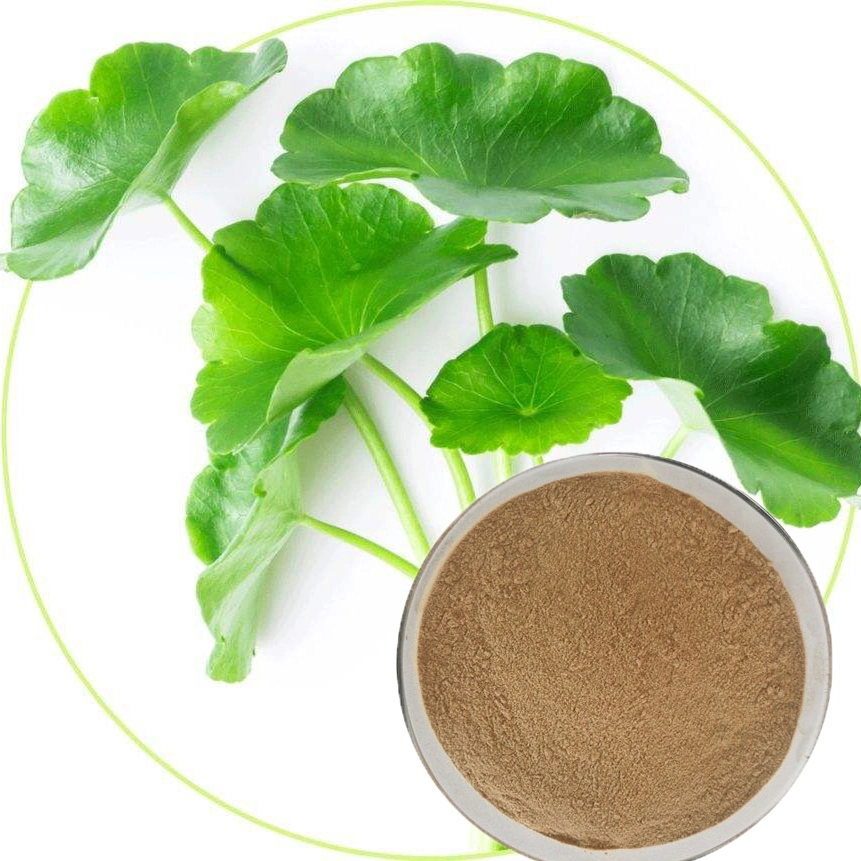 Madecassic Acid is a terpenoid with an ursane skeleton isolated from Centella asiatica. Madecassic Acid displays anti-inflammatory properties as a result of iNOS, COX-2, TNF-alpha, IL-1beta, and IL-6 inhibition via the downregulation of NF-kappaB activation in RAW 264.7 macrophage cells. Madecassic Acid is found in cosmetic products due to its skin-protective activities.
Product Name:

Madecassic Acid

Molecular Formula:

C30H48O6

Purity:

80%

Molecular Weight:

504.70

Shelf Life:

24 Month

Storage:

Cool Dry Place

Test Method:

HPLC


Function:
1, Hearing heat and detoxicating,
2, Inducing diuresis and reducing edema.
3, Brain refreshing
4, Nourishing, diminish inflammation, heal wounds or ulcers, diuresis purge and calming.
5, Can also treat leprosy, ulcer.
6, Have wave action to blood purification and immunity.
7, Improve memory, reduce mental fatigue;
8, Reduce blood press, treat liver disease.
9, Antibacterial action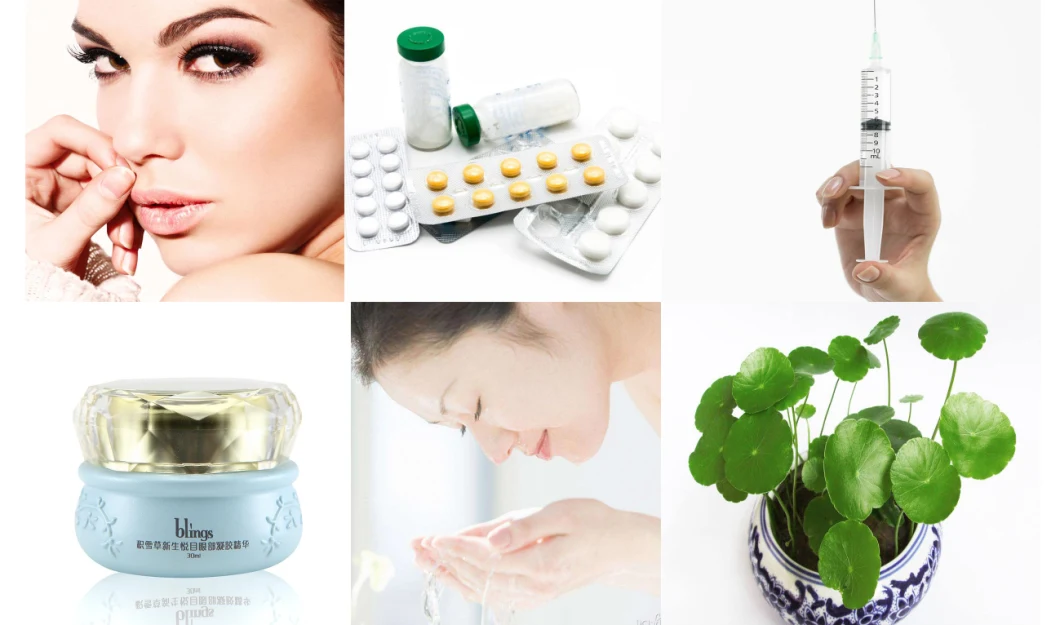 Application
1. Applied in cosmetic field, gotu kola extract asiaticoside powder used to make the skin smooth and elastic,
2. Applied in pharmaceutical field, gotu kola extract powder used as raw materials with clearing heat and toxic materials
3. Applied in health food industry, gotu kola extract asiaticoside powder as raw materials can enhance human immunity.
4. Applied in Food industry.



| | | |
| --- | --- | --- |
| ANALYSIS | SPECIFICATION | RESULTS |
| Appearance | powder | Complies |
| Odor | Characteristic | Complies |
| Assay (HPLC) | ≥10% | 10.12% |
| Sieve analysis | NLT 95% pass 80 mesh | Complies |
| Loss on Drying | ≤5.0% | 3.15% |
| Ash | ≤5.0% | 2.15% |
| Heavy Metal | | |
| Pb | <2ppm | Complies |
| As | <2ppm | Complies |
| Hg | <2ppm | Complies |
| Residual Solvent | Eur.Pharm | Complies |
| Microbiology | | |
| Total Plate Count | <1000cfu/g | Complies |
| Yeast & Moulds | <100cfu/g | Complies |
| E.Coli | Negative | Complies |
| Salmonella | Negative | Complies |
| Salmonella | Negative | Complies |